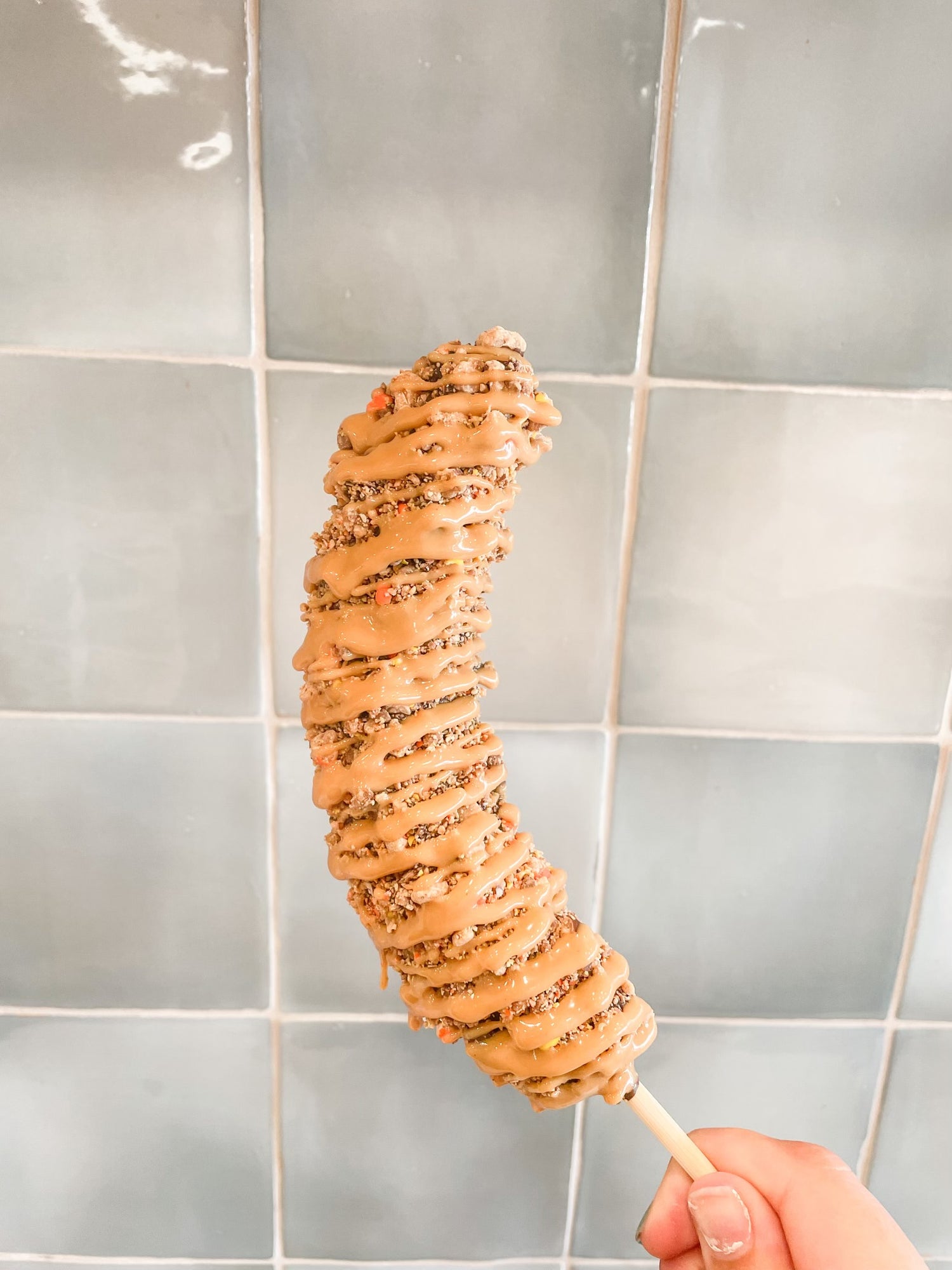 LIMITED TIME SPECIAL: PB PLETHORA
Calling all peanut butter lovers, this one has it all...or at least a plethora ;-)

Reese's pieces, Reese's peanut butter cups, peanut butter chips and pb drizzle
Try it with our signature frozen banana, Balboa ice cream bar, or our limited-time cheesecake. Any way you dip it, you can't go wrong!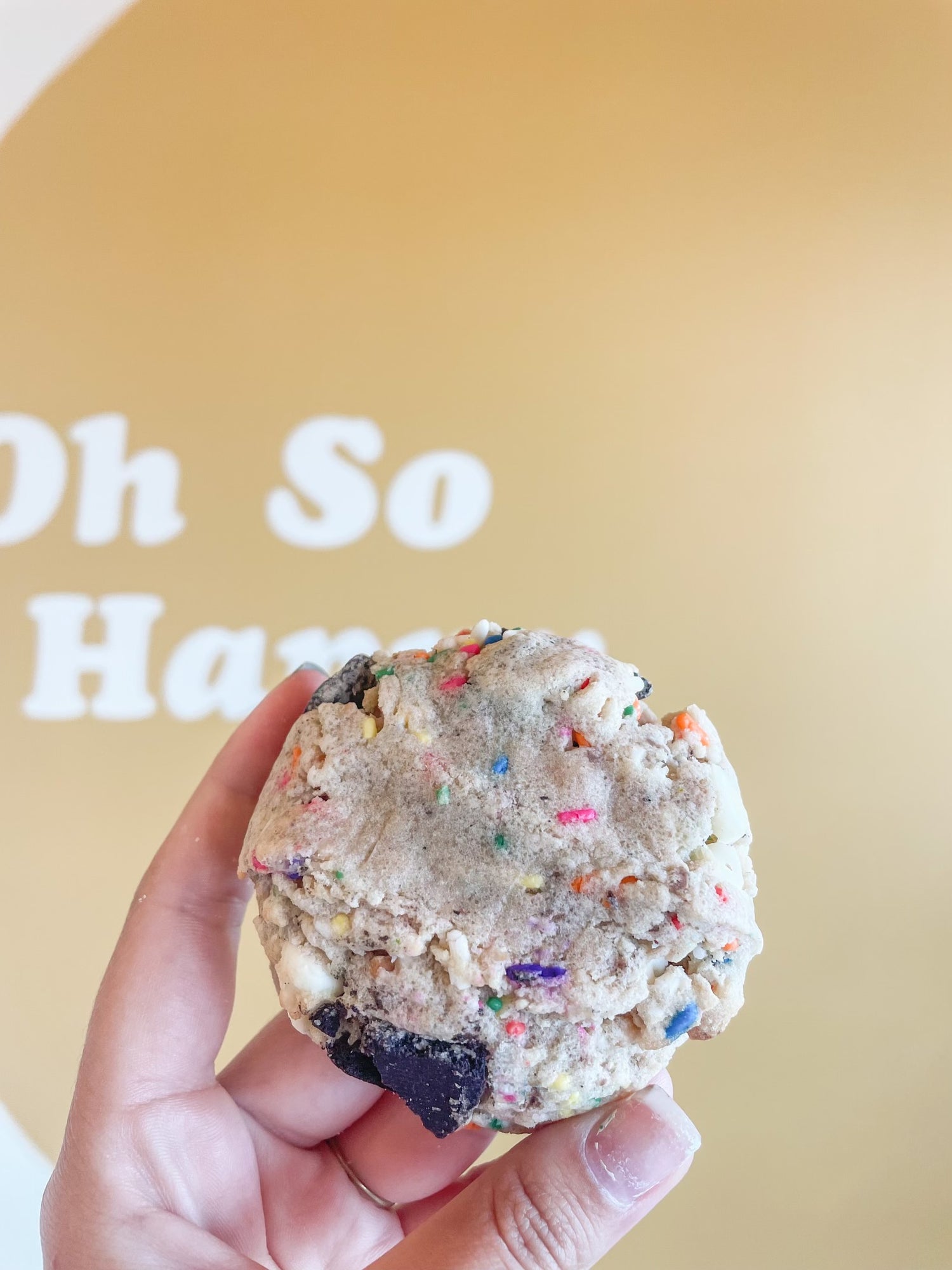 Cookie of the Month: The Party Animal
Just in time for Balboa's birthday, come and celebrate with us and try The Party Animal.
A yellow cake cookie base crowned with chunks of birthday cake oreos, bits of heath bar, white chocolate chips and topped off with sprinkles.
This one is sure to have you wishing every day is Balboa's bday!
DON'T TAKE IT FROM US, HEAR WHAT OUR CUSTOMERS ARE SAYING!
Alexandra Schmid

⭐️⭐️⭐️⭐️⭐️

"I was there three times in one week. Pretty sure that says it all!"

Kelli Eastman

⭐️⭐️⭐️⭐️⭐️

"Best dessert in town! So many options there is something for everyone in your family or crew."

West Coast Jump

⭐️⭐️⭐️⭐️⭐️

"Honestly one of the best treats in the valley! 10/10!! We always leave with a very satisfied sweet tooth!"